Laura grew up singing in church, but it was not until she heard opera that she realized there are different ways to sing and perform. As Laura learned other genres of music, she became enamored with opera and worked towards being an opera singer. As Laura walked onto the stage for this competition, she presents as a cute, young girl. However, there is some depth to her abilities. It takes quite a lot of talent to surprise Simon, but Laura does just that. Her performance is startling and rather profound for a girl her age.
Where Does That Voice Come From?
Laura is super nervous when she enters the stage. She explains she is a 13-year-old singer with a supportive mother. Laura admits she is nervous because she realizes she is around so many talented people. The judges tell her to push through and sing her song. The song Laura sings is 'Nessun Dorma,' which means 'let no one sleep.' This song is about having to answer three riddles correctly to wed Turandot and avoid death.
Larua is clearly a little nervous as the music begins, but she finds herself settling into her music rather quickly. Simon is immediately impressed, and you can see this at minute 1:13. Laura enchants the judges and the audience with her performance. Laura is so full of feeling and is emotionally connected to the music she sings. This attachment means we are all going on this emotional journey with Laura.
I Have Never Hear Anything like That in All the Years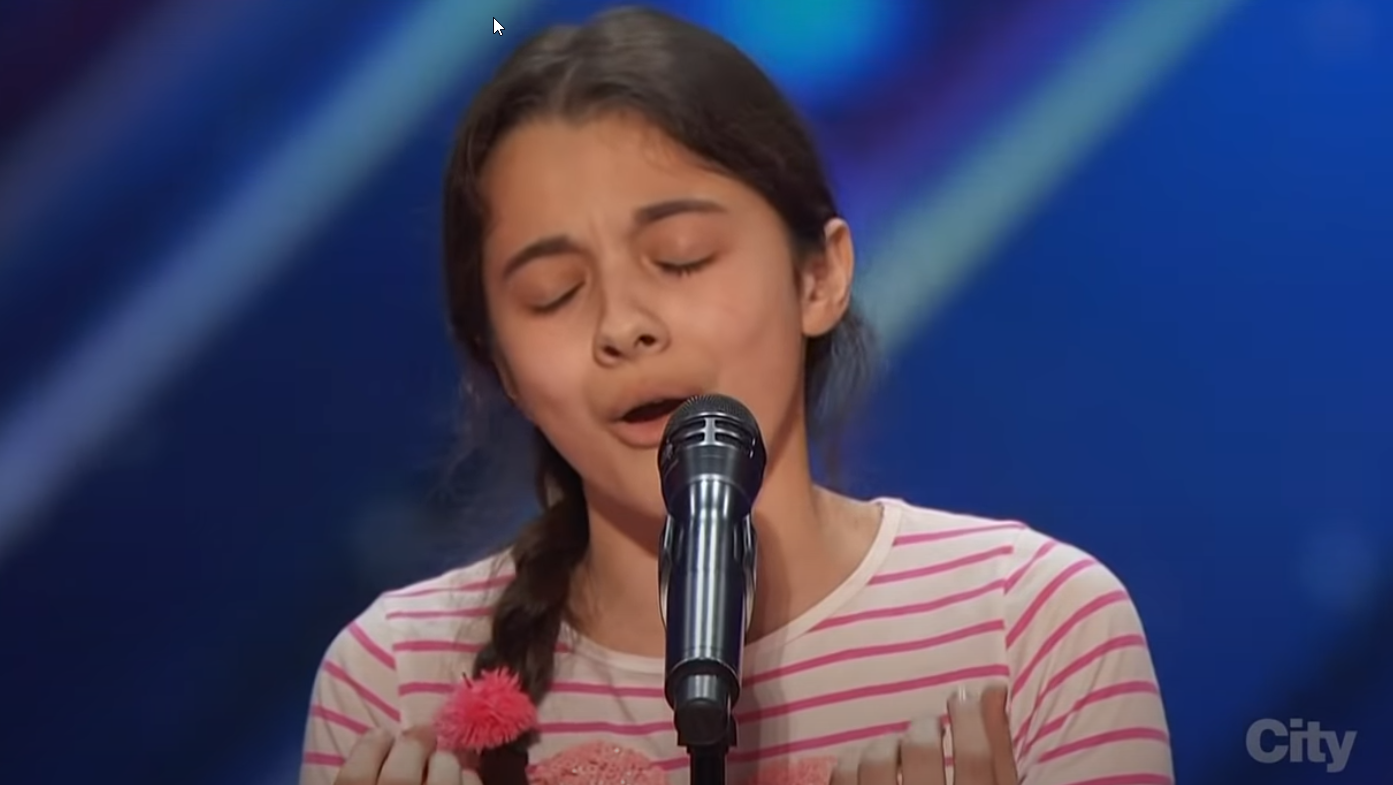 With the audience drying their tears and giving her a standing ovation, the judges can't stop saying 'wow.' All the judges agree Laura possesses a gift. Simon goes further by telling her he had his doubts when she first stepped on the stage, but "he had never heard anything like that in all the years I have been doing this show." Mel gives Laura her Golden Buzzer moment at minute 4:30.
You can watch the whole video here:
We agree with Simon; Laura is astounding.
Images: YouTube