You may not be very familiar with Lea Salonga's name, but you've definitely heard of her divine voice at least once. Who is she? You may ask. Well, nothing big, just the first Asian woman to ever win a Tony Award! She's also the singing voice of two Disney princesses (Jasmine in Aladdin and Mulan in Mulan) and the star of Miss Saigon. She's a world-class singer from the Philippines who has been traveling the world to perform. And once in a while, you'd be given the opportunity to join this magnificent talent onstage and sing with her on a duet! This is actually a popular segment of her concerts for many years. During her tours, she has been asking random male volunteers from the audience to sing Aladdin's part on the fairytale track, "A Whole New World." And this is exactly how an aspiring singer got his chance of a lifetime. During her show at the De Jong Concert Hall at Brigham Young University's College of Fine Arts and Communications in Utah, Lea picked a charming man from the crowd named Jared Young.
But more than his strong stage presence, Jared has a spectacular voice hidden behind this prince charming physique. In fact, he has always loved singing and is the vocalist of a pop band. Not only that- this day was literally his dream come true! "I grew up dreaming of playing the role of Aladdin. Eventually, I auditioned for the role at Disney's California Adventure and made final cuts two years in a row but wasn't cast either time and quit auditioning. Years later my dream resurfaced," he said. Life is truly unpredictable and amazing, isn't it?
And he sure did not let this opportunity go to waste. You can even tell he's been waiting for this moment for such a long time! He memorized the lyrics and needed little to no aid at all. He was beaming with joy the entire duet as he confidently sang his part beautifully without any dull moment.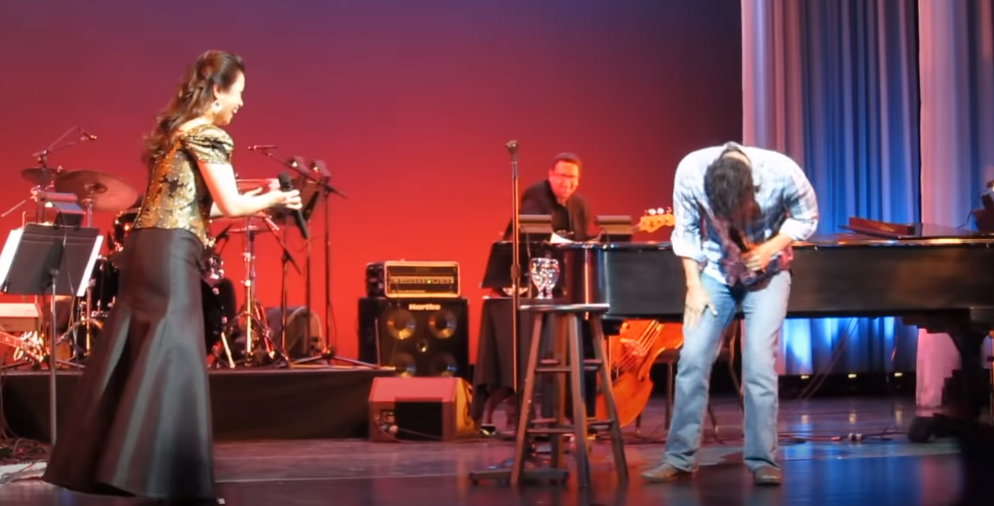 Watch the incredible performance below and be surprised as they take you to a whole new world!
What a perfect impromptu performance! Not to mention this big break has helped Jared with his theatrical career. I'm inspired and in awe at the same time!