Scary Pockets is here again to provide us our daily dose of funk! Now, they are here to provide us a funk rendition of our all-time favorite "I Will Survive." If you are not familiar with this talented band, you are clearly missing out. According to their official YouTube account, they consisted of Ryan Lerman and Jack Conte with the help and support from the best session musicians in LA.
In the video that they uploaded last July 2019, they collaborated with Mario Jose, a San Francisco Bay Area native. Mario is a seasoned singer-songwriter, powerhouse vocalist, and true entertainer. And boy, once you watched his performance, you will definitely agree that he is 100% true entertainer. According to his website, he attended the Berklee College of Music in Boston, MA, and he became a part of the award-winning a cappella group "Pitch Slapped." Being incredibly talented, he already shared the stage and studio with these musical icons, Pentatonix, Prince, Justin Bieber, Meghan Trainor, John Legend, Bill Champlin, Paula Cole, and even our favorite Post Modern Jukebox.
And, Mario definitely showcased his beautiful voice in his funky rendition of this famous post-breakup song that all of us may have sing in the shower even once in our life. Many people were in love with the talent of the members of the Scary Pockets, but they were crazy about Mario's beautiful voice. One even netizen left a comment on their video, commending him for his smooth-velvety voice. It's no wonder why the performance already garnered more than six million views.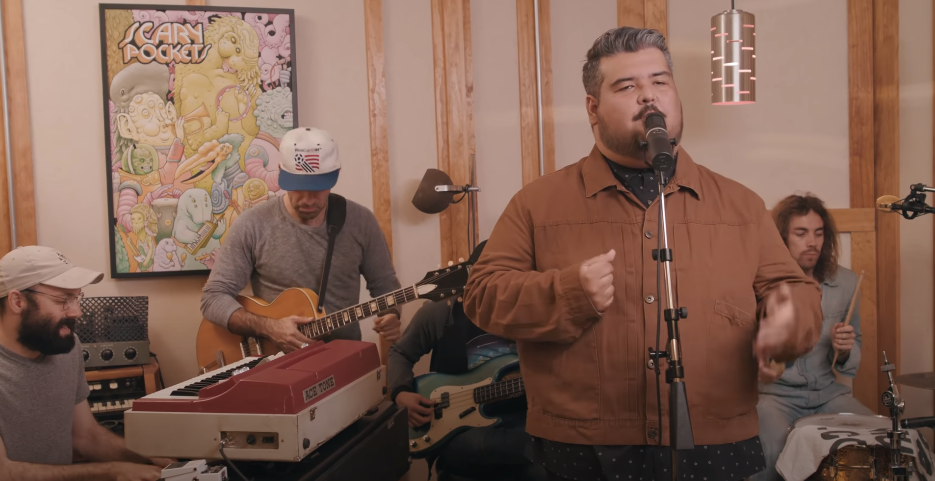 Watch how Scary Pockets and Mario Jose give their fresh-take on the famous "I Will Survive" below:
If you cannot get enough of Scary Pockets and Mario Jose's performance, check out their respected official YouTube channel. You can also follow them on their official social media accounts.