The Gospel Song "Hallelujah" is maybe one of your comfort songs. Originally released last 1984 by the fame late Canadian singer-composer Leonard Cohen. It did not gain popularity when it was first released, but thankfully, there is this bullied and lonely ugly ogre, Shrek, who popularized the song when it became one of the movie's soundtracks. The song being played in the background matched that of Shrek's pain of the bitter loss of love while having a deep desire to reconcile. Since then, the song has continuously gained its well-deserved spot as many artists made their own versions. It became popular from auditions piece to church hymns. Like Shrek, the song soothes our wounded soul to seek solace from Someone we know more powerful than but understands every pain of humanity.
Among the songs' well-loved cover were Jeff Buckley, Bob Dylan, Imogen Heap, Regina Spektor, K.D. Lang, and many more. The cover of this famous brother duo, the Inka Gold, captures the hearts of many. Understandably, their flute's soft tune with the guitar's accompaniment made the effect emotional. You feel as if you are being cradled and hushed while being soothed from the bruises of your soul. Watching every part of the video certainly leaves you feeling one and connected to creatures and the universe, no borders, colors, or religion. This is why the Inka Gold cover makes one of the best and moving interpretations of the song.
Being Native Americans who are best known for their traditional music instrument, mimicking the different sounds of the great nature from the roar of the wind to the chirping of the birds, has proven once again that the musicality of Andes tribe is not lost even amidst the rising of powerful and modern musical instrument. Watch this whole video and experience once again the power of traditional music ensemble that will bring you to another level of appreciating Art and culture in one performance.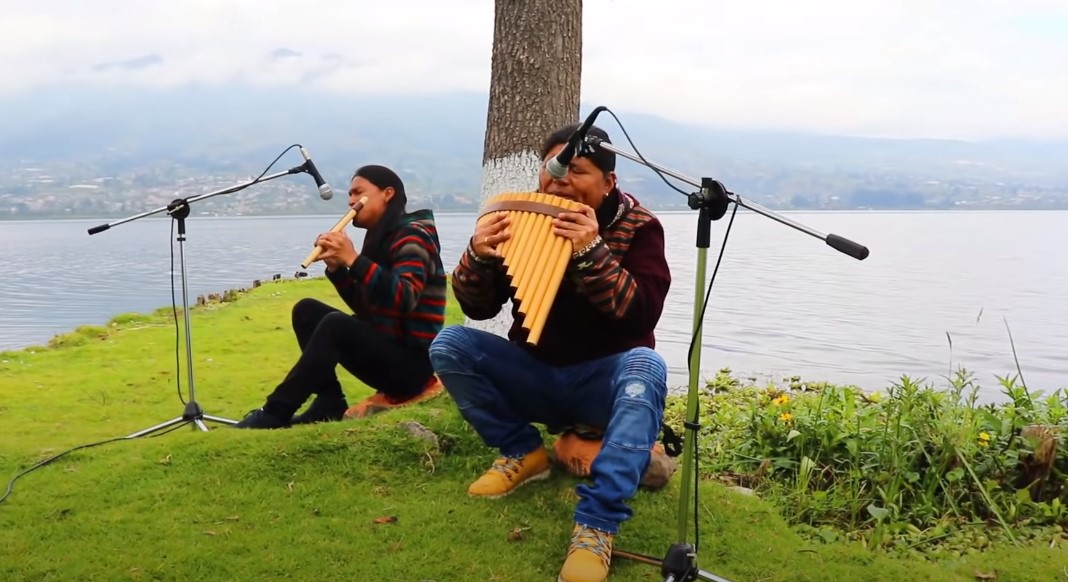 As you watch this video, try to find the most comfortable position and allow yourself to flow with the sound. Let it fly your thoughts back to the mountains of Andes. Soar with the winds and float with the air. Make the Inka Gold lets you travel this time, one with nature.
Hats off to you, Oscar Andres Morales Vega and Pablo Santiago Morales Vega. We admire you for your passion for elevating your tradition to become part of this new world.