The song "Unchained Melody" by the Righteous Brothers may be etched in the hearts and minds of some of us. For some, it may hold a memory that they hold dear and listening to it bring it back. Or for most, the song is just too beautiful that it resonates deep within their hearts every time they listen to it. Over the years it has been covered by amazing artists like Elvis Presley, Nora Jones, Neil Diamond, U2, and many more. A lot of the covers this song has may not be as mainstream as those mentioned, but for sure, they are equally awesome.
One version that I find the most unique and noteworthy is this from Inka Gold, a band made up of two brothers who use their grandfathers' music beautifully. Inka Gold uniquely uses a pan flute and acoustic guitar and their rich Native American culture to "add flavor" to modern songs. Their version of "Unchained Melody" for one delighted millions of people worldwide.
Oscar Andres Morales Vega and Pablo Santiago currently lives in Mexico but were born in Ecuador's Andes Mountain. They belong to an ancient South American Tribe that is known as Inca. They both started playing instruments at a very young age. Oscar played pan flutes while Santiago played stringed instruments. Since they were young, they have been performing in front of a huge audience and have already toured Europe.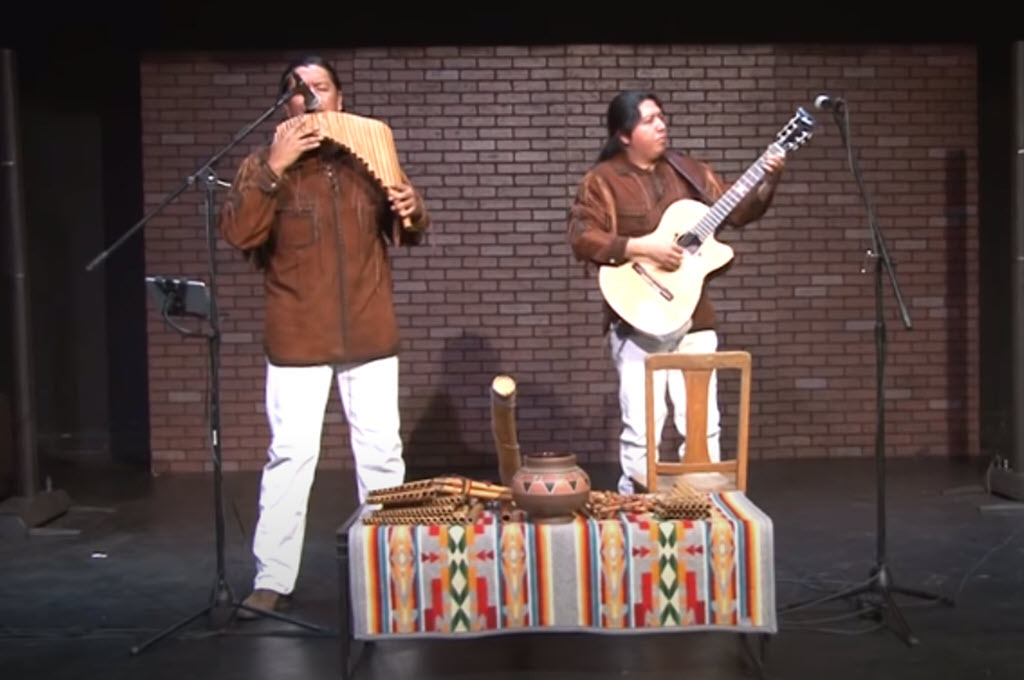 Their website says "Inka Gold continues to perform the traditional music of their grand fathers while using traditional instruments to create and perform contemporary pieces."
In the video below, you can see the brothers performing on a soundstage with a brick background and a table that has various pots, flutes, and what I think is an Aboriginal didgeridoo.
Along with this version, they have already covered "Hallelujah", "The Sound of Silence", "Amazing Grace", and "Oh Holy Night". To date, "Unchained Melody" remains the crowd favorite as it has more than 15 million views on YouTube.