Any gadget or tool designed to make musical sounds is called musical instruments. Percussion, string, keyboard, wind, and electronics are the classifications of musical instruments by the way it fabricated sound. One great example of a percussion instrument is a marimba; it is an African origin similar to a xylophone that is easy to play with. It is usually used in solo performances like the one uploaded in a YouTube channel named YUNI Marimba.
In the video, a gorgeous girl is playing "Memories" of Maroon 5 in an enormous xylophone. "Memories" by Maroon 5 is based on the harmonic series and music of "Canon in D" by Johann Pachebel, and this is their tribute to their manager Jordan Feldstein who passed away last 2019.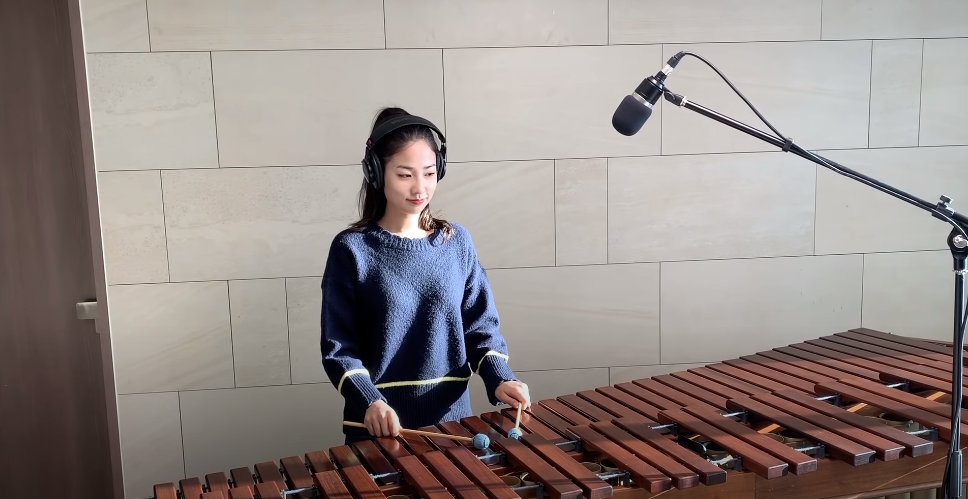 There is a lot more to discuss on the beautiful meaning of the song, but let's get to know more about this pretty girl who is giving us a unique rendition of the song with the use of an unusual musical instrument, called marimba. The girl's name is Kim Seo-Yun, a graduate of the Department of Orchestral Instruments and currently located in South Korea. "My first impression of the marimba was that it sounded like rolling dewdrops," according to Kim. "The sound sent a signal inside me that invoked my music DNA and made me practice the instrument. Feeling unfortunate that marimba is unfamiliar to people, I wanted to publicize its charm through my channel. Moreover, by majoring in music at Ewha, I learned that music can help the world communicate better. Therefore, by utilizing YouTube, which is a global platform, my music can help the world to be more connected.", she continued.
Why don't we sit back and get a load of the pleasing sound of the music induced by the marimba, and being played by the lovely artist effortlessly?
After hearing this pretty girl's heartwarming performance, isn't it about time to follow her own channel on YouTube so you can listen to more of her music?