We've all heard the stories and seen the memes. The entitled white Karens are everywhere from Seattle to Phoenix and beyond. The white entitlement is rampant and there's even a haircut to go with it. Naturally, the internet has made tons of memes about the "Karens." Here are some memes of the best memes of 2020 surrounding "Karens," the "Karen" haircut, and more.
1. This gem is about China suppressing free speech.
2. The 80s/90s version of the haircut.
This is hilarious because many of the "Karens" are this age to have gone to kindergarten during this time.
3. The one has different levels of the haircut.
4. When the Karen IS the manager!
5. This would totally happen with a "Karen."
6. When they won't bring the manager.
7. Oh no! Not a Karen with a gun!
8. This computer pun.
That's so karen pic.twitter.com/FqHlLsInhg

— spread memes not germs (@MemesCentraI) June 22, 2020
9. The "Live, Laugh, Love" Karen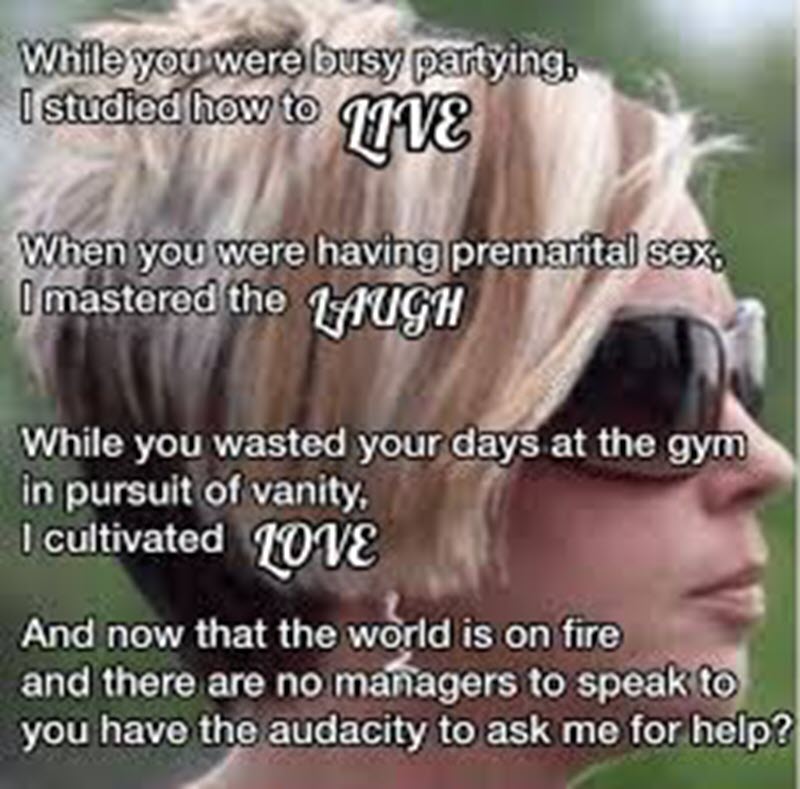 10. Even the Biebs is getting in on the action.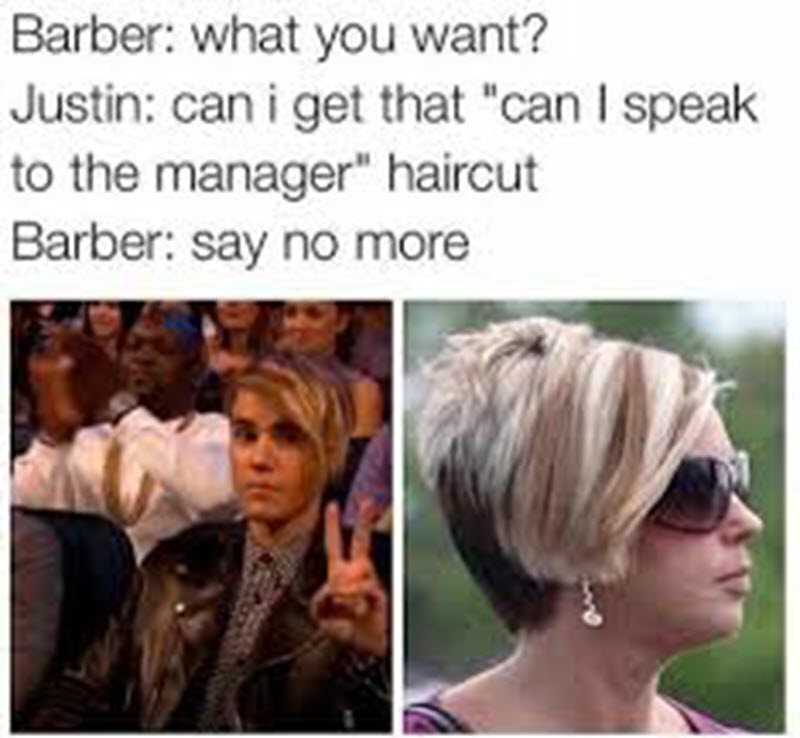 11. So true.
12. A good Karen at a Black Lives Matter protest.
The best part was it was tweeted by Tom Morello of Rage Against the machine.
Finally, a Karen we can all get behind…. #funny pic.twitter.com/y3e7ZcuSM5

— Thicc Memes (@megathiccmemes) June 29, 2020
13. This haircut. Yikes!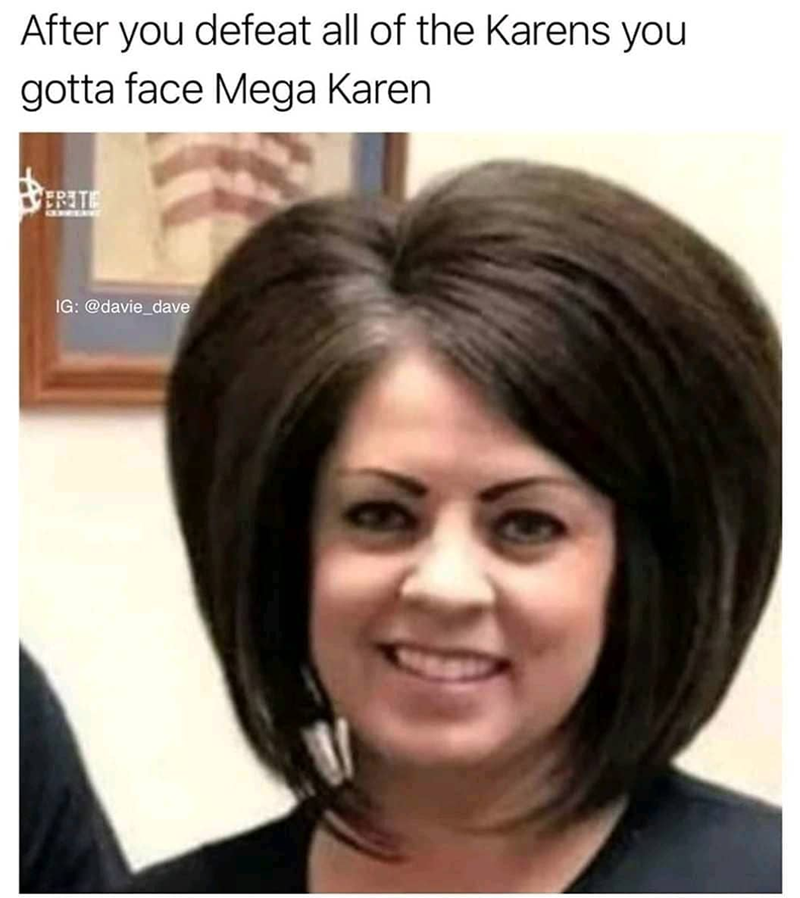 14. Jenny McCarthy getting in on the Karen action.
15. Doctors can wear masks just fine. Karens cannot.
Karens bad #dankmemes pic.twitter.com/4SgTLRWAWq

— Thicc Memes (@megathiccmemes) June 29, 2020
16. No! Not the Karenovirus!
They are everywhere.
17. When they put the Karen haircut on a hurricane.
18. Egads! A Bodybuilder Karen!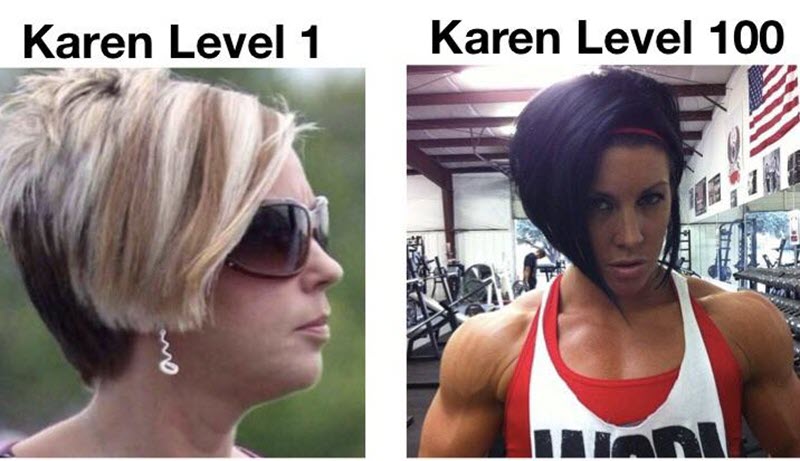 19. The guide to being a Karen.
Who knows a real life.."Karen"? I unfortunately do- and she lives up to the meme… 😜 Tina pic.twitter.com/rpgxsuC2I0

— GrrrGraphics Cartoons (@GrrrGraphics) June 15, 2020
20. When Twitter started fact-checking Trump.
21. Oh no! The fast-food employees need to beware of the Karen.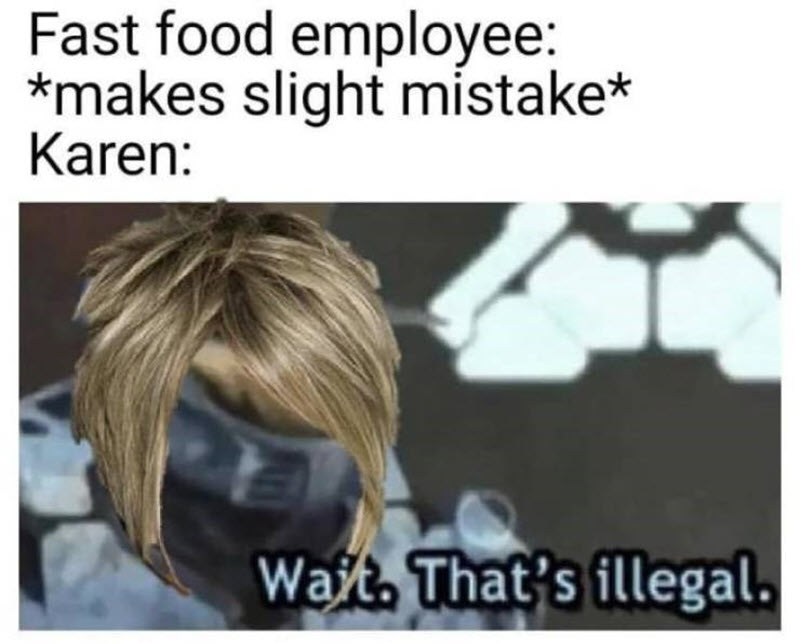 22. Trump as a Mega-Karen.
I stole this meme! OK. Didn't steal it! Memes are memes but

This #Karen made me laugh pic.twitter.com/YfYz4GO0r4

— Brian Germann (@BriansNewHeart) May 27, 2020
23. This one combines the best of the internet memes…Karen and cats.
and now for some Karen cat memes… pic.twitter.com/nsVF0HqmcU

— Waffa~Antifa Snack Coordinator~dump trump 2020🤡 (@waffa1970) May 13, 2020
Featured image via Twitter.