We're used to seeing dads proudly look at their daughters in admiration. But seeing a daughter so proud of her dad is definitely something you don't get to see every day- especially in the Disney World! The magical world of Disney has been known to be a go-to family place for some memorable, fun vacation. And as for Justin Gigliello, he knew just the perfect way to do it. To share a similar fond memory he had when he was younger, he thought it'd be great to bring his daughter in the lobby where a brilliant pianist plays.
"As a kid we would go to Disney World and we'd always go to The Polynesian to listen pianist and the music they would play," Justin said. And so, he and his family enjoyed the final days of their trip to Disney's Polynesian Village Resort. Her 6-year-old daughter, Lilly, was having so much fun dancing to the music. Yet suddenly, she just walked towards the pianist. As Justin tried to catch up with his daughter, he overheard Lilly proudly telling the artist, "My daddy loves to sing." And when asked what her dad's favorite song was, she simply replied, "Ave Maria."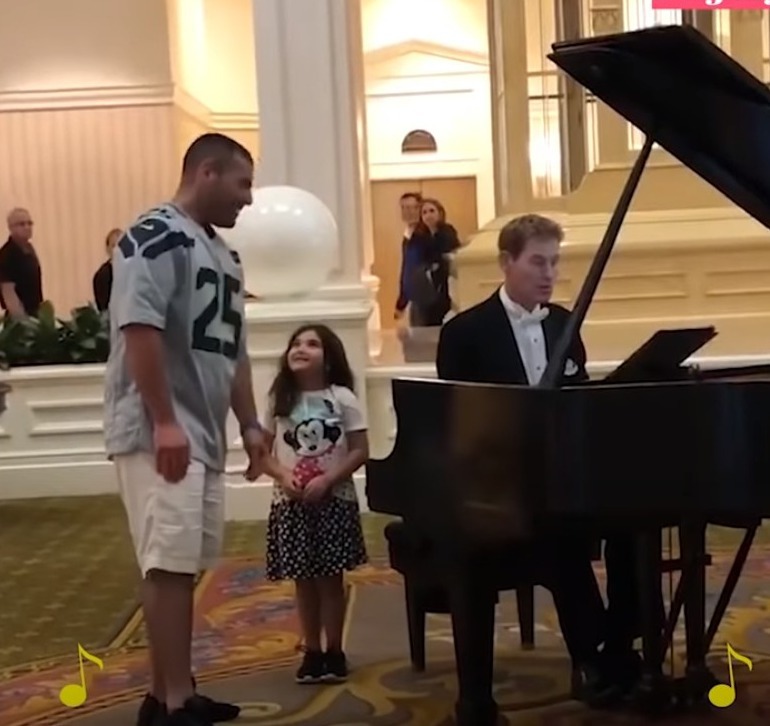 Little did they know that this will catapult Justin to becoming a viral sensation. The pianist was pleased to play the tune of which the father of the year then gratefully sang to. This Disney dad shared the magical moment to everyone while wearing his unassuming football jersey! And as he let out his angelic voice, his daughter looked up to him with full adoration. The scene just lighted up the room. Lilly was beaming with joy, full of love and pride for her favorite man! It was precious.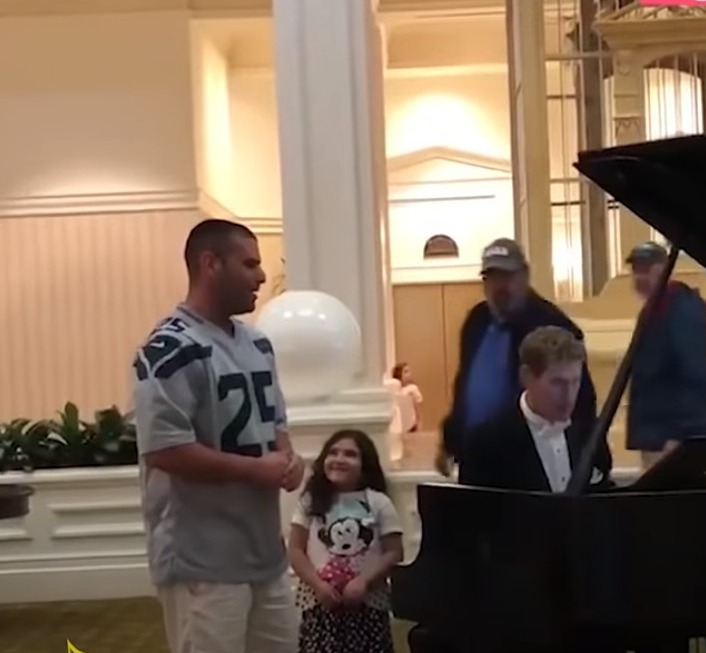 Watch the heartwarming video below that has stopped random guests on their tracks.
Justin truly has a wonderful voice. He may not look much like a singer, but he is actually a professional. This talented dad currently teaches voice and piano lessons. Such a humble parent with a golden voice. Bravo!