Call it creativity or witchcraft, but Billie Eilish is, here again, to sweep us off our feet and blow our minds! The 18-year-old pop star took out her two standalone singles, "My Future" and "Everything I Wanted", and sang them wholeheartedly in what seems like the NPR Music office. Together with her brother, Finneas, they've performed what appears to be one of the oddest Tiny Desk concerts ever. Due to our current situation, Tiny Desk has been releasing home concerts for more than five months now. This is in their efforts to bring gorgeous performances of the different artists all over the world while still following the safety protocols.
However, when they've released Billie's performance, there's no mistaking that the talented siblings are playing at the cozy set of Tiny Desk! (What sorcery?) It turns out; the brother-sister duo had a crafty little project on the side before the camera started rolling. If you're a fan of the channel, you'd definitely be quick to recognize the familiar shelves and bookcases of the space. But they were quick to mention that they didn't dust off the office themselves and were not even close to its location. It's also worth noting that they didn't use green screens as well. What actually happened here? Well, they had a little bit of innovation.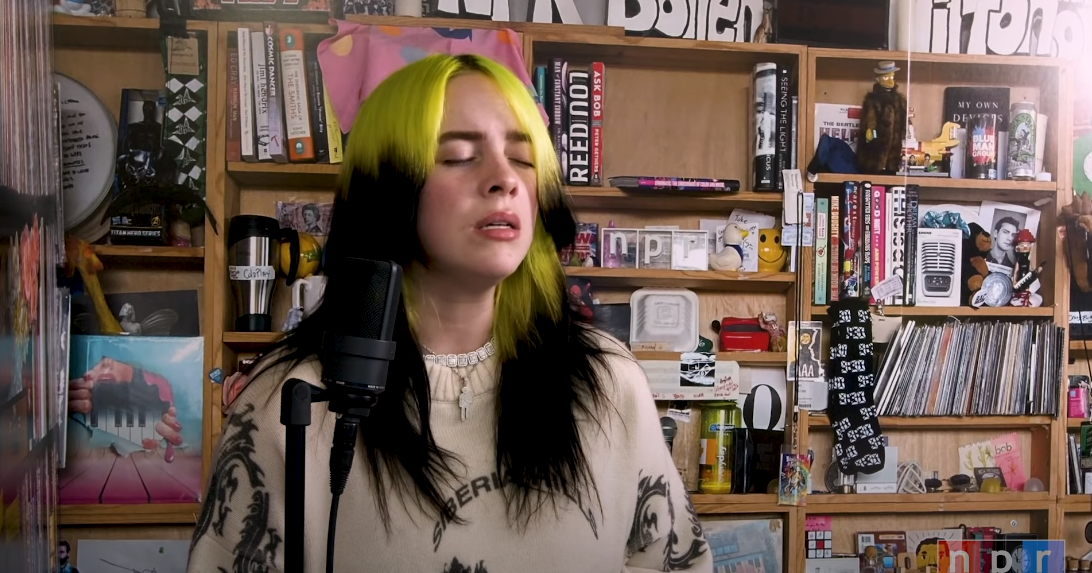 "So, obviously, we are not actually at Tiny Desk because this is a cardboard cutout of it, but it's still real," Billie explains. "It's just not in-person real. I'm honored to be here." The result is an intimate and stripped-down show with a familiar vibe. The replica was really, really convincing. I couldn't believe my eyes! Armed with just a keyboard and a guitar, the two have serenaded the internet, slowly plucking the strings of our souls. It's as if we're sent to float with the melody.
Watch the video below and enjoy the delicate performance of the two that'll caress your ears ever softly.
A+ for the imagination and niftiness! But their lovely voices still stole the show. The emotional performance was otherworldly and somehow nostalgic, it sends chills down your spine.