An old lady is taking the internet world by storm. Her name? Malinda Herman. The reason? Her talented and amazing voice plus the cuteness of her dog. As of now, her official YouTube channel already has more than a million subscribers. She rose to fame by uploading videos of herself singing an acoustic version of her favorite song while her beloved chihuahua dog named Jiw Jam, which means "Small & Pretty," is watching. But did you know that there is an inspiring story behind the viral success of Malinda?
Two decades ago, she got into a terrible car accident that paralyzed the left side of her face. For a long time, she was ashamed to show her face to other people. When her doctor suggested to her to undergo surgery so she can make a full recovery, Malinda declined. Instead, she started doing daily vocal exercises, "I did the boring A-E-I-O-U exercises for years, until one day, my son bought me a guitar and recommended I tried singing, because he knows I've loved to sing ever since I was young." Little did she know that music will successfully help her to loosen the paralyzed side of her face gradually. As of now, she's already 75% recovered.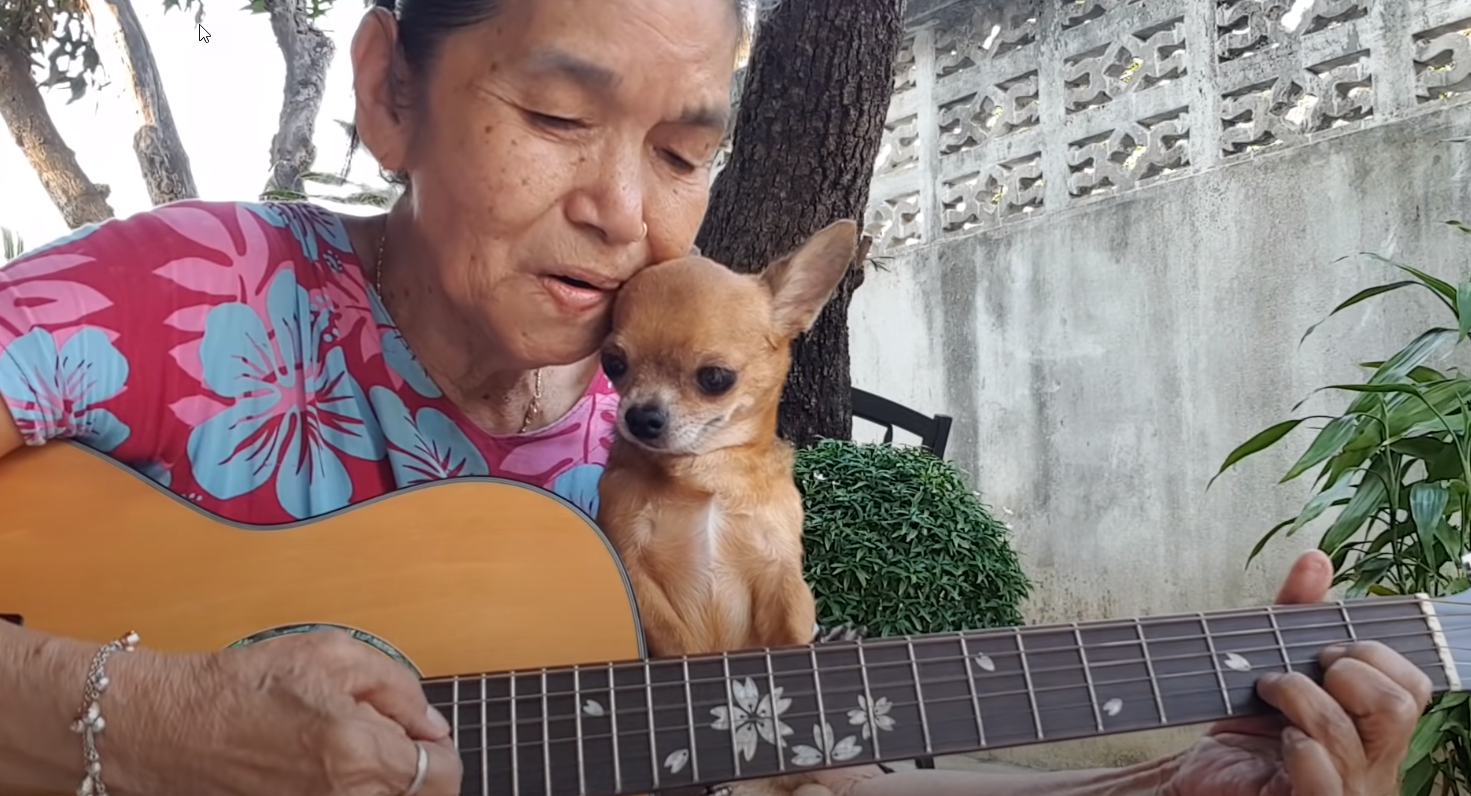 Where is the dog in the story? Well, Jiw Jam came to Malinda's life two years ago. Jiw Jam was given to her at a hair salon when they noticed that she was sad. One day, she just started playing her guitar with the cute chihuahua on her lap. But, instead of running away from her, the dog seems to enjoy her performance. Now, whenever she picked up her guitar, Jiw Jam is there by her side to witness her performance.
If you live under a rock and never stumbled upon one of her adorable videos, you are in for a treat. You can watch one of her viral video below:
Put Your Head on my Shoulder is a song written and sung by the famous Canadian singer Paul Anka. It is a go-to karaoke song of many people, young and old, because of its romantic lyrics and timeless melody. It's no wonder why it's one of Malinda and Jiw Jam's favorite songs.